Fibrosis 2.0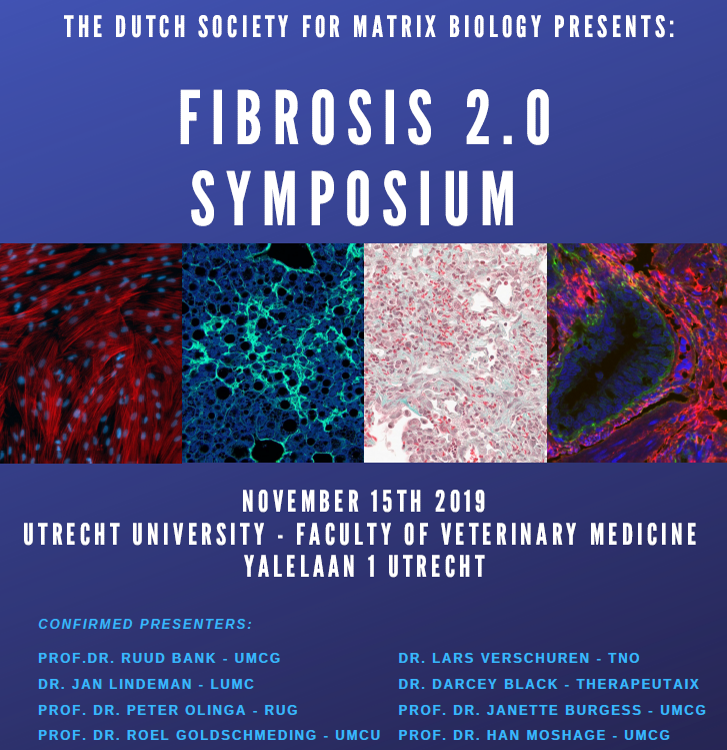 November 15 the 'Fibrosis 2.0' symposium will take place in Utrecht.
In this follow-up of our previous symposium on fibrosis, here current state of the art will be presented from clinical, translational, and fundamental points of view while highliting different aspects of fibrosis such as its (molecular) mechanisms, effects, and models.
Interested? Read more or download the program here.